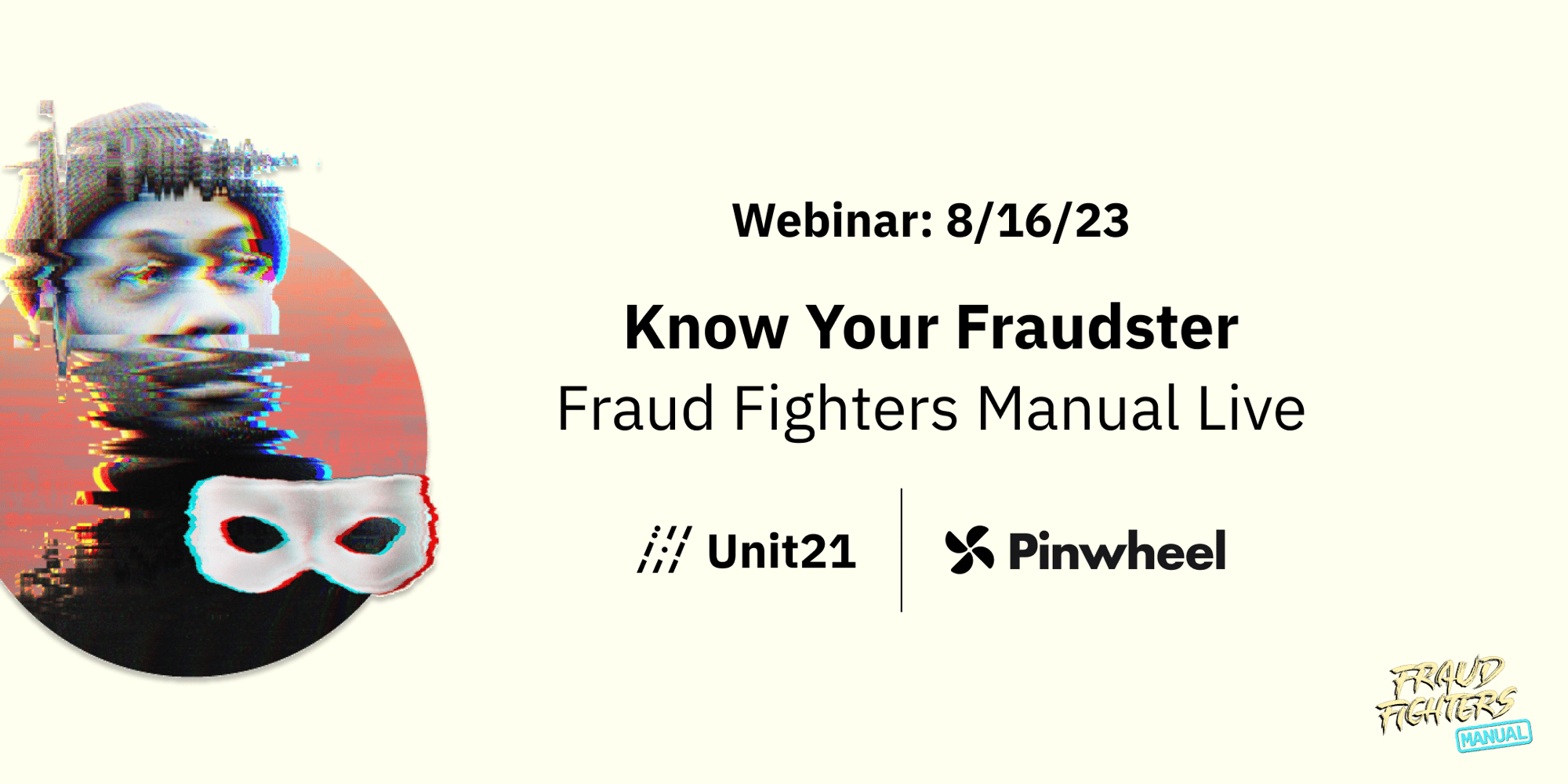 Fraud Fighters Manual Live:
Know your Fraudster
Watch On-demand
Unit21 hosted a webinar featuring Fraud Fighters Manual contributors Alex Faivusovich of Unit21 and Robert Reynolds of Pinwheel:
Various fraudster archetypes

Why it is crucial to understand the methods that fraudsters use to gain access to consumer information

KYC/KYB strategies

The essential things organizations can do to identify potential bad actors
About the Webinar
In this exclusive on-demand webinar, Robert Reynolds of Pinwheel offers examples of surprising fraud instances and discusses the most vulnerable processes fraudsters most frequently target.
The Fraud Fighters Manual, through six engaging chapters from several authors at renowned Fintechs like Brex, Mercury, and Lithic, gives readers a behind-the-scenes glimpse into the thought processes of professionals who deal with fraud daily, acting as a jumping-off point for fraud fighters everywhere to identify gaps in their current programs and inspire innovation where needed to fight financial crime effectively.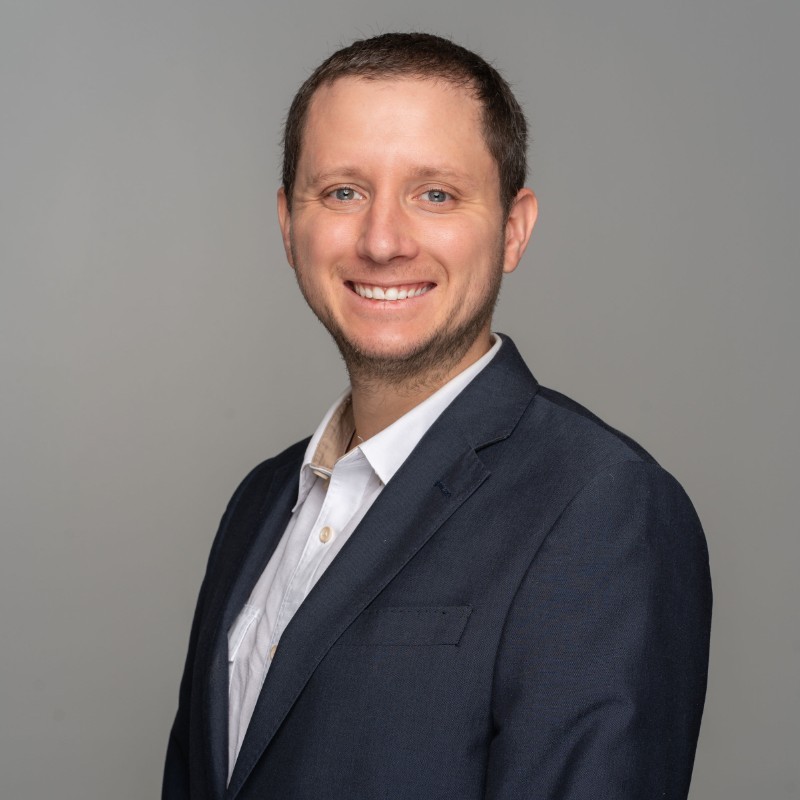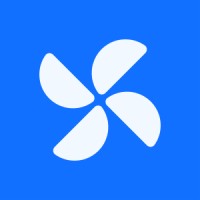 Robert Reynolds
Product, Pinwheel
Robert Reynolds is the Head of Product at Pinwheel (pinwheelapi.com), a B2B company that helps facilitate connectivity between institutions and payroll systems. Pinwheel's mission is to enable greater financial outcomes for end consumers by creating greater access to credit—and simplifying data-sharing patterns between consumers and financial institutions.
Robert has spent 15 years focused on lending, Fintech, consumer lending, and banking-as-a-service. His fraud-related knowledge extends to unsecured business loans, auto loans, and credit loans across the US, UK, Australia, and Canada.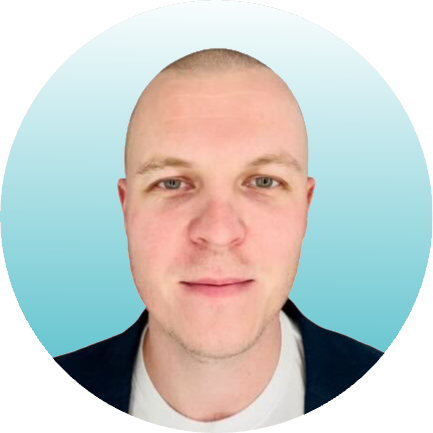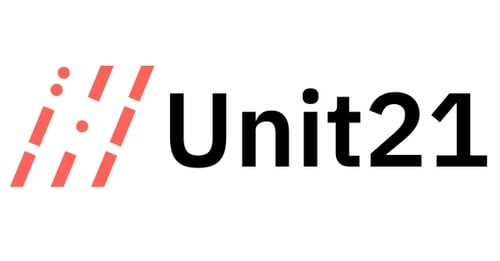 Alex Faivusovich
Head of Fraud Risk, Unit21
Alex Faivusovich is a fraud prevention leader who has been fighting financial fraud for the past 13 years. His career started in Israel at Leumi Card (MAX) which culminated in him leading a team of 15 fraud analysts. In the U.S., Alex joined Matrix-IFS as a senior fraud consultant, where he provided expertise for Tier -1 banks and Fintech programs.
Alex later served as the Head of Fraud Risk at Lili Bank, leading the fraud prevention implementation of fraud prevention technology within the company, as well as owning the risk policy for first and third-party fraud.