Learn the top priorities for risk and compliance operations and management in the next 12 months.
Understand what professionals in your industry believe is the #1 indicator for successful fraud and AML programs!
Walk away with 4 things you can do today to help your organization combat modern fraud and AML!
It is no surprise the future of finance is increasingly digital. But with digital convenience comes increased risks. As online financial services offer near-instant access to money management, this immediacy also opens up new angles for fraud or money laundering.
What Industry Professionals are Saying...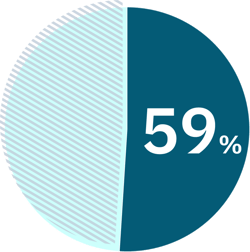 Pinpointed reliable transaction monitoring & case management software as critical
Identified education & training on tools & regulatory standards important to operations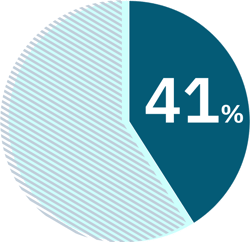 Find a single extensive framework for assessing risk most helpful to their organization
What Challenges Are Organizations Facing When it Comes to Fraud and AML?
If you work in risk and compliance, you know it's filled with various challenges, from regulatory shifts to rapidly evolving fraud schemes. To truly understand what fraud and AML professionals care about most, we asked them about their teams' challenges.
‍
Across the board, fraud and AML professionals agreed these were their four biggest challenges:
Identifying new fraud schemes: With fraud schemes popping up and evolving rapidly, it's extremely important to stay on top of the latest - and most prominent - fraud methods. Without understanding what your biggest threats are, you'll never be able to combat them effectively.
Getting engineering resources to make changes: Once you know about fraud schemes, you still need to apply changes to your system quickly actually to anticipate and prevent attacks. Without proper engineering resources, you'll struggle to keep up with - and properly prevent - fraud.
Decreasing false positives: High false positive rates are a consistent - and persistent - problem facing risk and compliance professionals. With fraud methods changing all the time, you'll need to constantly optimize your rules based on testing and experimentation to reduce false positives as much as possible.
Modifying your current tech stack to catch new fraud schemes: Knowing about fraud schemes isn't enough - your tech stack has to be updated so you can actually tackle the latest fraud threats. Having a team that is adept and ready to update your tech stack is extremely important to protect against fraud and other forms of financial crime.


What are Some of the Key Observations We Cover in the Report?
Observation 1: In-House Solutions Are Failing to Keep Pace with Regulatory Changes
While building your own fraud and AML solution in-house seems like it can save you money and allow you to create a comprehensive solution for your needs, the fact is…

Building a risk and compliance solution in-house is a significant undertaking that requires a lot of expensive internal resources. Learn how to get a comprehensive solution that handles fraud and AML compliance for you by reading the full report.



‍Observation 2: False Positives Continue to Thwart Success
False positives are the bane of most risk and compliance professionals because they are impossible to eliminate completely, and high volumes indicate a faulty system. When the majority of alerts are dispositioned as falsely positive, this means time is continuously wasted on dead-end investigations, which is not only costly for the company but also frustrating for the team.

Ultimately, these increase your fraud losses and can even harm your reputation - as customers are unjustly turned away from making a purchase or using a service you offer (like depositing checks).

Get more details on how false positives impact other risk and compliance professionals in the report!


Observation 3: What's Most Important for Fraud and AML Professionals in the Next Year
With hefty fines and penalties for failing to meet AML requirements, it's no surprise that most fraud and AML professionals think meeting all requirements is the most important.

Read the report to discover what other areas matter most to risk and compliance professionals this year and beyond!


This is Just a Glimpse of What the Full Report Has to Offer!
Join us for a deep dive into the fraud and AML industry through the lens of actual professionals that work in risk and compliance.
Read the report to get full data on what they thought mattered most in the next year, what challenges they are facing, and what solutions they need most!

About Unit21
Unit21 is the only customizable no-code platform for Risk and Compliance operations, empowering companies with the control, automation and visibility in their battle against fraud and money laundering.