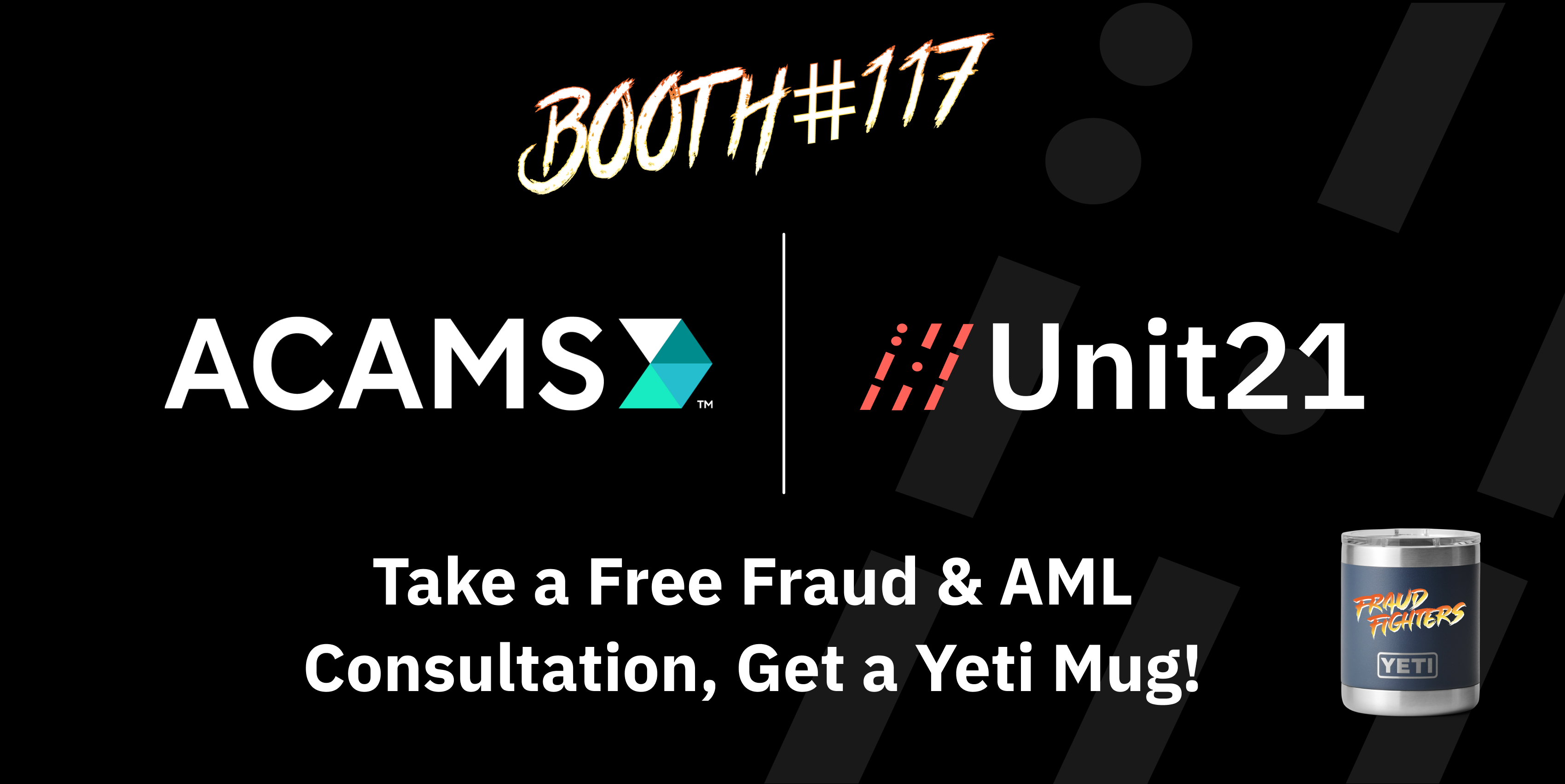 Take a Demo, Get a Yeti!
Attending ACAMS in Las Vegas?

Schedule a free Fraud & AML consultation with our team to address your pain points and get a Yeti mug!
Top Pain points risk and compliance professionals are tackling:
58% said minimizing false positives is a top priority


31% said identifying new fraud schemes

29% said getting engineering to make changes
Source: State of Fraud and AML in 2022 report
Stop by the Unit21 booth at ACAMS (#117) to create a custom t-shirt, learn how you can address the pain points above and grab your Yeti after your consultation!
Not attending ACAMS? No problem. Schedule a virtual consultation with Unit21 and we'll ship the Yeti to you! 📦
STOP BY OUR BOOTH AT ACAMS
Our Location: 117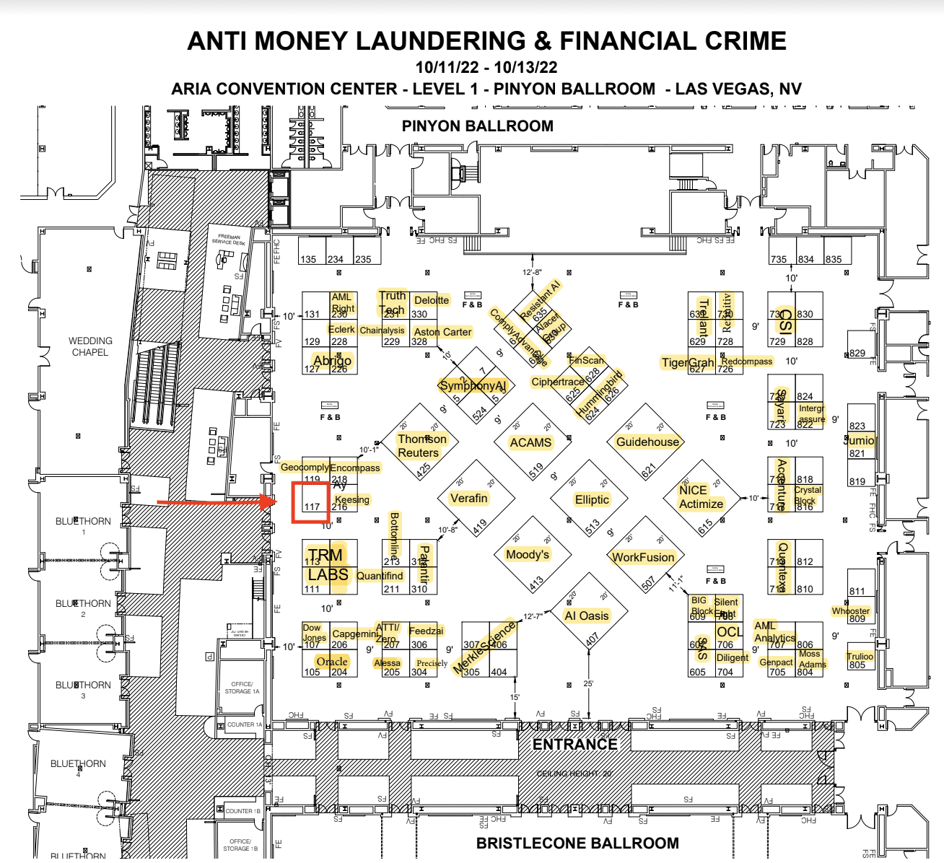 About Unit21

The task of managing risk and compliance is growing in complexity. From dealing with an ever-growing volume of alerts, to relying on engineering teams and static systems, something is broken with 90% of laundered going undetected. Unit21 takes on these problems head-on to give risk and compliance teams the most control over their operations.
Backed by Google, Tiger Global Management, and other leading investors, Unit21 is redefining how risk and compliance teams fight financial crime. Unit21's fully customizable platform provides a simple API and dashboard for detecting, investigating, and reporting on fraud, money laundering, and other sophisticated risks across multiple industries.
Combining onboarding orchestration, transaction monitoring, and suspicious activity report (SAR) case management, Unit21 streamlines every aspect of risk and compliance operations.
Interested in discovering how Unit21's Risk and Compliance solutions can help your organization? Schedule a meeting with our team today.