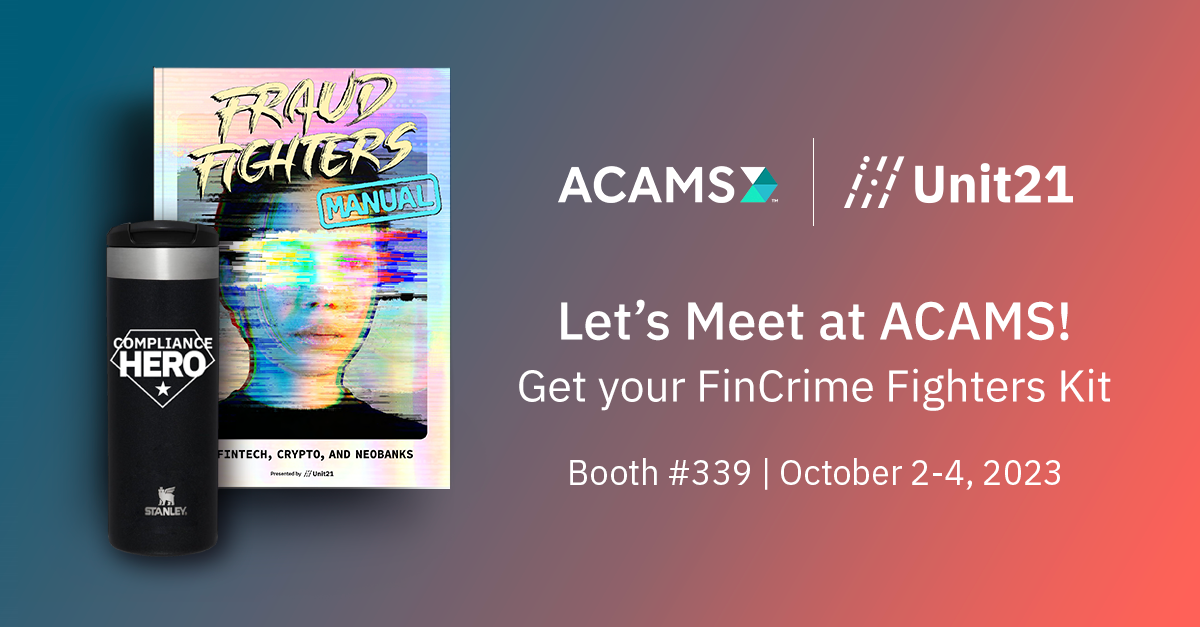 Get a FinCrime Fighters Kit
ACAMS Las Vegas is right around the corner, and we've got a special offer 🎁 for our fellow Compliance Heroes in attendance.
Visit booth #339 to discover how Unit21 streamlines and simplifies AML compliance to empower your team and get your FinCrime Fighters Kit!
Meet Unit21 @ ACAMS Las Vegas
Learn how you can level up your AML compliance operations:
Effortlessly create and tune transaction-monitoring rules without engineering support

Enhance your investigation & case management processes with intuitive workflows

Save valuable time with automation




What's in the Kit?
"Compliance Hero" Stanley Tumbler

Printed copy of the Fraud Fighters Manual
Reserve your Kit today and pick it up at the Unit21 booth!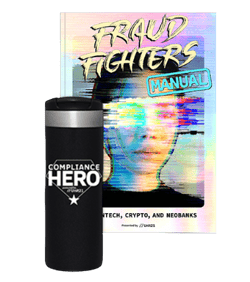 Find a time below to meet Unit21

About Unit21

The task of managing risk and compliance is growing in complexity. From dealing with an ever-growing volume of alerts, to relying on engineering teams and static systems, something is broken with 90% of laundered going undetected. Unit21 takes on these problems head-on to give risk and compliance teams the most control over their operations.
Backed by Google, Tiger Global Management, and other leading investors, Unit21 is redefining how risk and compliance teams fight financial crime. Unit21's Risk & Compliance infrastructure provides a simple API and dashboard for detecting, investigating, and reporting on fraud, money laundering, and other sophisticated risks across multiple industries.
Combining transaction monitoring and investigation case management, Unit21 streamlines risk and compliance operations.
Interested in discovering how Unit21's Risk & Compliance infrastructure can help your organization? Schedule a meeting with our team today.